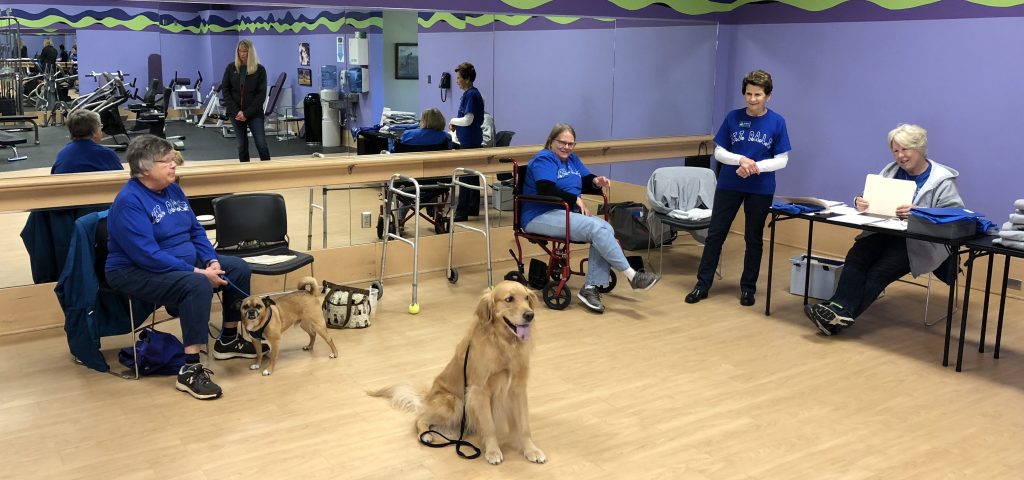 Become a member of P.E.T. P.A.L.S. in 5 easy steps!
Contact us by phone or email.
Because, well, we need to be able to contact you!
Observe a current volunteer.
You'll arrange to meet with someone during one of their regular visits to a facility and shadow them. This lets you see what goes on, see how the interactions with people work, and ask the volunteer questions.
Attend training and complete paperwork.
You'll meet us for a special training class, along with other prospective members. You'll learn our history, the research and reasoning behind what we do, get general information about what being a member means.
Take part in a pet temperment evaluation.
You and your pet will meet us so we can see how your pet behaves around strangers, wheelchairs, sudden noises, etc. Essentially, we try to simulate a little of what you might encounter in a facility.
Choose a visiting location and schedule visits.
By this point you might already know where you want to visit, but if not, this is the time when you'll choose where and when you will be visiting.